Woooo Hooo!! It's a New Year in Mrs. Freshwater's Class.
I was super excited to get back to my "normal" routine. Sorry, I am OCD and need a schedule and a routine. My downtime Saturday and Sunday. (Cozy Pj's, some LMN, pinterest and ebay.)
I couldn't wait to wait back into my room. So fresh and clean. Oh I almost forget I covered my shelves. (Hoping to keep the dust down a bit.)
Have you seen this "sweet" packet from Amy Lemons. All I have to say is she has been a true inspiration to me. So very kind, giving even during all of the challenges she faced during 2012, but she hasn't let any of them stop her. All I can say is I owe her a HUGE "Thank You" for helping make my transition to 2nd grade an easier one. If you haven't checked out her blog or TPT store head on over. Her stuff is absolutely AMAZING!!!!
This packet is way too cute. I printed off the stuff for the hats and New Year "hour by hour" incentive.
We worked out our hats for our Morning Bell Ringer. I think they came out pretty cute!!
For the hour by hour incentive my kiddos couldn't wait. They were so excited!! I am so happy I opted for the hour blowers. Every hour I had them blow them one time for "extra" excitement.
Sorry neighbors. (I don't think they liked me and my hour by hour noise making, but the kiddos sure did have a blast!!)
Here is the break down:
9:00 Free Drawing Time (My kiddos love to draw!! I opened up the art bins and let them go for 15 minutes)
10:00 Everyone gets a new eraser! (Who doesn't like something new? I found these in the Target Dollar Spot!)
11:00 Sit by a friend! (Since this was during their lunch I added in "at lunch"!)
12:00 Free Reading Time (DEAR TIME)
1:00 Sit on the floor! (They grabbed their clipboards and had a ball with this "surprise".)
2:00 Stickers for Everyone! (I gave away scratch n' sniff stickers- I have to admit I am obsessed with anything smelly!)
3:00 Practice Spelling Words- I'm so sneaky. I opened this and gave them all a new spelling list and a rainbow writing paper to take home.
In the afternoon, we read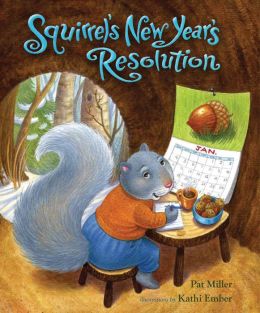 It was the "perfect" story to lead into our next project from Jenaya a.k.a The Lesson Plan Divas.  This "adorable" New Year's Craftivity caught my eye on pinterest.
Oh My Word!!! I LOVE LOVE LOVE how these New Year Resolutions came out!!!
Of course I only printed off a few pages at home (decided to save on my personal ink) got to school just to discover our internet was down. (grrrrr!)
Oh well, I had a head template from a previous activity and it worked out just as cute.
It was great to be back to my routine! I loved seeing my kiddos and enjoyed hearing about their "holiday" adventures. (They have the cutest stories ever.)
Coming Soon (By popular demand and request) Wowzer, you guys sure did blow up my email Wednesday and Thursday.
We will be starting a new story on Monday so watch for more details about how I implement the B3C in my room.
Please note: this idea was seen originally blogged by Cara Carroll on her adorable blog the First Grade Parade.
Always, Melissa